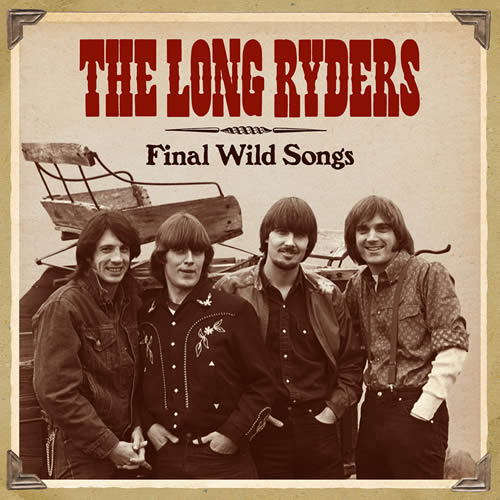 Final wild Songs
CRCDBOX21
The Long Ryders were formed by several American musicians influenced by Gram Parsons and the Byrds, with country and punk rock influences. The band featured Sid Griffin on guitar, autoharp, and harmonica, Stephen McCarthy, guitar, steel guitar, mandolin, and banjo, Des Brewer, bassist, (later replaced by Tom Stevens) and Greg Sowders, playing drums and percussion.
With a sound reminiscent of The Clash meeting Buffalo Springfield, but with a harder edge, they anticipated the alternative country music of the 1990s by a decade. This 4-CD career overview has been compiled with both Sid Griffin and Tom Stevens from original tapes (where they exist) – the entire band has contributed a track by track breakdown for the set.
Re-mastered by Andy Pearce.